We sometimes use affiliate links in our content. As an Amazon Associate, I earn from qualifying purchases. This won't cost you anything but it helps to offset the costs of paying our writing team (Me) Thanks for your support!
So you want to find the best fishing bite indicator. You want to invest in a high-quality, helpful, and long-lasting product so that you may fully enjoy your vacation. Bite alarms provide a plethora of alternatives. The best aspect is that you can purchase one with a limited budget.
You need to extensively study the various possibilities to find the best one that meets your budget and unique criteria. Here, I'll review a few critical considerations for making a smart choice.
A fishing bite indicator with sensitivity settings may help you fish in various weather circumstances. It can be a powerful tool for providing precise indications when used correctly.
Imagine you are sitting on the frozen lake, waiting for a fish to come along. Wouldn't a bite indicator be ideal then,
Read the following fishing bite indicator buying advice to learn more about an indication. Once you have read through, and are ready to make your choice, follow this link to Fishing Bite Indicators (Best 7 Reviewed) 
Bite Alarms Buying Guide
To begin, you must thoroughly study the product. You need to determine which elements to consider, to maximize your investment. To ensure a long-lasting outcome, always use a reputable brand.
It's important to remember, even with a limited budget, you can still get a superior product. Investigate the brands and choose a few possibilities within your price range. After determining your budget and brand, you should evaluate consumer feedback.
Weigh both your flaws and your strengths before making a decision. Evaluate a few to see which one best fits your budget and personal needs.
Types Of Fishing Bite Alarms
Fishing bite indicators come in various kinds. The term may refer to any device that alerts the fisherman when a fish hooks. By using a bite indicator, you can stop watching your line or rod all the time. 
Floats, Butts, Bobbins, and Tip Indicators are just some of the bite indicators accessible.
Float Indicators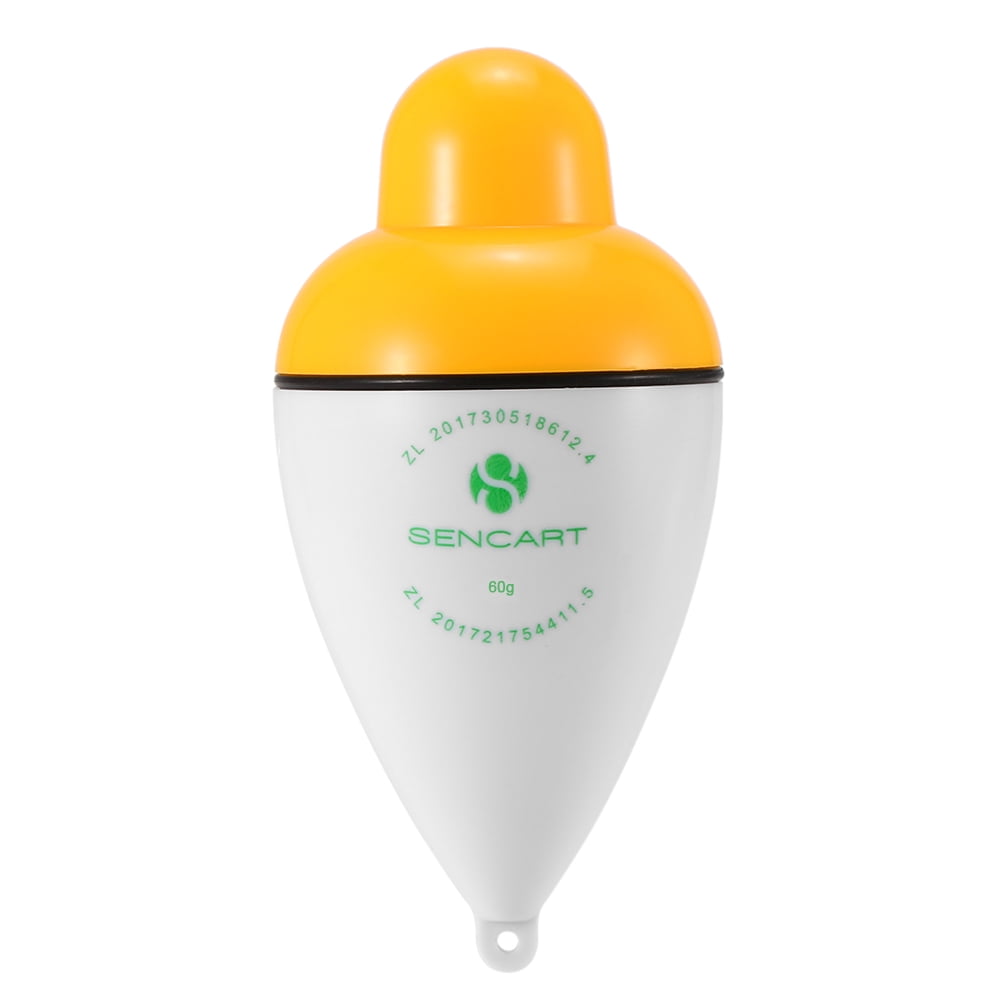 Floats are, of course, one of the most basic and oldest types of biting indicators. The fundamental idea is that the float lies on the water's surface, signaling the presence of the line. Any time a fish bites, the float will drop, letting you know.
The float has evolved significantly throughout the years. There is now a diverse and often puzzling range of floats accessible.
They come in a variety of colors, shapes, and sizes. Making them appropriate for the diverse fishing situation encountered when fishing.
A float intends to be visible and apparent on the water's surface. However, it still needs to be modest and practically undetectable from under the water. Consider the sort of water you will be fishing in when selecting your float.
If you utilize a float in calm seas, it should have a shallow center of gravity to be stable. This way, your float will be more stable in moving water and wind.
Butt Indicators
Butt indicators are more complicated devices located at the rod's base. A butt indicator is attached to a moveable arm and is held immediately in front of the reel. The head will move when the line lifts, signaling that a fish has bitten.
These butt indicators have also evolved significantly. There are now several technical enhancements to the fundamental principle. An alarm that sounds when a fish bites are the most typical addition to butt indicators.
For ice fishing, this is a must-have. With an alarm and light, you don't even have to be sitting next to your rod.
For more tips on ice fishing, follow this link to Ice Fishing For Beginners (The Ultimate Guide)
Bobbin Indicators:
Bobbins are bite indicators that swing freely from the line under the water's surface. The bar will somewhat loose when the fish bites. Once hooked, the rope will tighten, causing the bobbin to rise.
Bobbins are often produced by hand, although more sophisticated versions are available. These new gadgets include alerts and flashing lights to make them more noticeable in the dark.
Tip Indicators:
Tip indicators classify into two types: quiver and swing tips. They are flexible add-ons that are attached to the fishing rod's tip. Quiver tips are thin and flexible as to bend when bitten. These have varying degrees of flexibility.
For this reason, it is critical to choose suitable flexibility for the fish you are targeting. If your quiver tip is too stiff, you won't be able to see it move when the fish bites.
Swing tips are likewise attached to a fishing rod's e
nd. These are made from two independent sections that unite by a hinge. Because this hinge is very sensitive, swing tips are not ideal for harsh or unstable seas.
However, in calm water, the evident bend in the hinge will quickly reveal the presence of a fish. Small flags are often affixed to swing tips to make the bite indication more effective.
Fishing bite indicators vary from basic wooden structures to highly complex electronic gadgets. Still, they all function to inform the fisherman as soon as a fish catches it.
Essential Features To Look For When Buying Bite Alarms
Battery Life:
You will need batteries with some indicators. Some of them will be rechargeable, while others will be replaceable. Make sure you get something with long battery life. Ascertain that the battery will endure for at least a year.
In addition to long battery life, you may carry extra batteries in an emergency. Your bite indicator will not function without them. As the saying goes, 'It's better to have them and not need them.
Waterproof:
Check to see whether the bite indicator is waterproof. Make sure to get a waterproof product to guarantee a long-lasting outcome. Luckily, most items are nowadays.
Sensitivity Control:
If the conditions are windy, you should get a device with sensitivity control. Without this functionality, your indicator will not function properly if the weather turns bad.
The majority of manufacturers provide sensitivity control functions. This capability is available even in low-cost models. Of course, the higher the quality, the greater the performance.
Protective Casing:
A case will protect your indicators. Your bit indicator may not survive long without one. Consider one that includes a protective shell. These can also be purchased separately.
Bivvy Light:
Some fishermen concentrate on the bivvy light. It is a unique characteristic that is useful while fishing in the dark. This function may not be available in all indicators. As a result, you will have to limit your options based on the availability of this function.
Cost:
You can enjoy a high-quality product at a reasonable price. However, you will have to give up certain distinctive qualities. You can still get a long-lasting indicator for under $20. Of course, the more functions you want, the more you will need to pay.
Ears:
The bite indicators equip with short ears. Many manufacturers make the ears overly harsh, which many people dislike. Choose the one with average-sized ears. You can purchase more snag ears separately.
Key Considerations:
Understand your specific needs before choosing any product. Find the answers to these questions to identify what makes a good purchase.
What is the purpose of a fishing bite indicator?

What is your financial situation?

Do you want to make an excellent investment?
Before making a choice, find out the answers to the questions above. It will be easier to decide once you have determined your purpose and budget.
Here are a few things to consider to minimize misunderstanding.
Specifications

Pricing

Longevity and quality

Battery durability

Warranty duration

Waterproofing capability
All of the items will have some basic functionality. Examine the features and specs of each product. Determine which one is well-designed and will provide the necessary assistance while remaining within your budget.
Which Brand Is Worth Considering?
There are several reputable brands to choose from. If you know your budget, you can quickly filter down your options. Concentrate on certain reputable brands before comparing features and advantages.
 For prominent names, you may think of any brand with a lot of experience. Also, read reviews and find out what is recommended by other people.
That's A Wrap
These are some factors to consider when purchasing a fishing bite indicator. Examine the features and manufacturer's information. Now you can be sure that you buy the best product for maximum efficiency and durability.
To improve the effectiveness and performance of your fishing bite indicator, you can purchase certain supplementary accessories separately.
I hope you have enjoyed reading my post on Fishing Bite Indicators. If you have any questions or comments, please feel free to leave them in the section below. As Always
Tight Lines
Tony, Creator Of Get Reel Fishin