We sometimes use affiliate links in our content. As an Amazon Associate, I earn from qualifying purchases. This won't cost you anything but it helps to offset the costs of paying our writing team (Me) Thanks for your support!
It can be quite overwhelming when choosing Fly Fishing Rods. Whether you're new to the sport of fly fishing, or an experienced fisherman looking to add to your arsenal. Furthermore, when it comes to fly fishing, most anglers attempt to get their hands on high-quality fly fishing gear that will endure for years.
For those new to the sport, or if you would like to bone up on your knowledge follow this link to
However, with so many fly fishing rod brands on the market, it might be tough to choose the best one. Aside from brands, you'll need to discover the appropriate mix of weight, movement, and balance so that the rod may be used to its utmost capacity.
Here, I'll help you figure out which option is your best bet. Therefore, I have produced a list of the top fly fishing rods officially available on the market.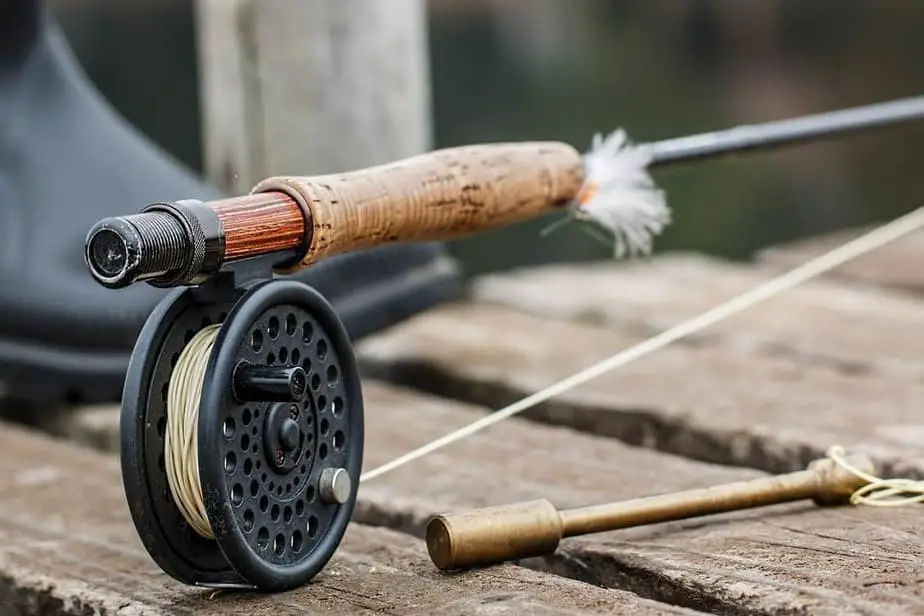 ---
Redington Fly Fishing Classic Trout Rod
Learning how to cast is one of the most challenging obstacles for beginner fly fishers, so beginning with an easy-to-cast rod can save you a lot of hassles while you're getting started.
Features
Moderate Action

Incredible Comfort

Traditional Style

Portability

Warranty for Life

1 pound total weight

This item measures 26.5 x 2.5 x 2.5 inches
For further information, visit this link:
The Redington Classic Trout is a superb moderate-action fly rod. With plenty of tolerance for newbie fishermen who haven't perfected their timing. Still, it's also relatively inexpensive, making it a fantastic fly rod for beginners.
Redington Classic Trout is accurate and snappy and gives newbie fishermen some wiggle room when making the ideal throw.
The entire equipment is the even greater value, but if you just want the rod, it's still a bargain for something of this caliber.
---
Sage Fly Fishing Foundation Rod
While the Sage X (revealed as my best professional-level rod later in this piece) offers superior comfort, accuracy, and feel. Alternatively, the Sage Fly Fishing Outfit Package includes a rod, reel, line, net, snips, flies, fly box, and more for just around $650, making it an excellent value.
Features
Graphite IIIe Technology

Rapid action

Blank Stealth Black color

Guides for Fuji ceramic strippers

Anodized metal up-locking reel seat in gloss black

The front and back grips are made of cork.
For further information, visit this link:
Sage Fly Fishing – FOUNDATION Fly Rod
Sage fly rods have long been at the top of the game, producing some very pricey yet high-quality rods. On the other hand, the Foundation falls in the middle of the price range, and you won't find a better rod for the money.
It's not cheap, but it's also not excessively priced, particularly given that it's a Sage combination kit built in America with a lifetime guarantee. Despite their high price, I continue to like Sage rods.
I don't believe that beginner anglers should spend much money on a rod. Still, the Foundation is ideal if you want to upgrade or are a die-hard Sage fan who doesn't want to break the bank.
Its five-weight configuration is the way to go if you want to throw more accurately up close. It's a rod with a quicker motion and wicked accuracy. In addition to being a top-tier fly rod, this one is great for long-range casting.
---
Echo Trip Fly Rod
The Trip elevates travel fly rods to new heights. It's an eight-piece rod that folds up into an 18-inch case. There is no valid excuse for not bringing this lightweight rod on your next trip.
Features
Stainless steel

Available in blue and green.

The dimensions of the item are 20 x 5 x 4 inches.

The item weighs 1.24 pounds.

It has a medium to a high degree of tension
For further information, visit this link:
Because the case is so light, Echo suggests carrying it as a backup whenever you go fishing. It is a solid selling point for someone who has experienced the pain of a shattered rod tip after a two-mile trip.
Because of Echo's improvement in ferrule technology, this eight-piece arrangement performs similarly to many four-piece setups.
The Medium-Fast action lets the user easily throw dries and streamers, which I find very handy on a travel rod designed for different circumstances. Its dark green finish is attractive and complements the chromed snake guides visually.
Echo has a highly generous lifetime return guarantee. Still, the longevity of their travel rods may mean you won't need them. 
---
Sage Fly Fishing – X Fly Rod
For a good cause, this rod swept the board at last year's ICAST Show. It is a great all-around rod. Multiple team members have spent a lot of time on the X with a wide range of gear. 
Features
Aluminum material

Available in green and grey.

The item measures 31.3 x 2.5 x 2.5 inches.

Multi-Application

Rapid Action

Loop Control

Accuracy
For further information, visit this link:
Sage Fly Fishing – X Fly Rod
Despite Sage's classification of the X-series as "all-water fly rods," the heavier 7-11 weight variants of this range are great saltwater rods. The X is designed for sea fishing in the same manner as the Trout Series is designed for freshwater river fishing.
If you're looking for bonefish in the Caribbean, the 8-weight rod is ideal, but for the larger deep-sea game, we'd recommend the 10 or 11-weight rods.
The 8-weight has an excellent feel, solid construction, and accurate casting; I analyzed it in detail. I have tried the 3wt 9′ versions of this rod recently.
For example, the Sage X 3wt I tested felt more like a 4wt due to the rod's stiffer blank, so if you're looking for a Sage X in the lower weights, you may want to consider going down a weight.
---
 Fenwick AETOS Fly Fishing Rod
Because of its adaptability and excellent performance in all situations, the Fenwick Aetos is the best fly rod. The rod comes with a unique hard rod tube that protects it from rough water conditions, and you can also adjust the rod's line to your liking.
Features
Nano Composite Technology

Anodized two-tone aluminum reel seat with woven carbon spacer

Cork grips of AAA quality with composite cork tippings

Subtle black satin blank finish

The high degree of tension

Grey color is available
For further information, visit this link:
The butt at the bottom of the rod gives the fisherman the vital force to control and attract colossal fish attempting to get off the hook. The adjustable hook keeper on the Fenwick AETOS is a unique feature among comparably priced choices.
Burled twin lock rings keep the line steady when the fish exerts strain on the line. Its fiberglass composition also contributes to the strength and light weight of the rod.
With Fenwick AETOS's front line remaining hefty, there is a minimal danger that its line will be broken. This fly rod may be loaded with a lot of bars, providing you the opportunity to fish in both freshwater and saltwater.
Although the rod weight of this specific product may be a little heavy for newbies, it provides excellent performance in all types of water conditions.
You can take this fly rod on your fishing trips and expect it to perform brilliantly. This rod comes in a 4-piece set, with each component made of solid material that will endure for years.
The high-quality construction, extended grip, and sturdy components make this one of the best fly rods available for under $300
---
 

M MAXIMUMCATCH Maxcatch Extreme Graphite Fly Fishing Rod
If you are a newbie fisherman, it makes sense to test the waters (literally) with a low-cost rod. However, whether you're just starting, on a limited budget, or an experienced fisherman seeking a backup rod, the Maxcatch Extreme fly fishing rod may be an excellent alternative.
Features
Designed for a superior entry level at an attractive price.

Maxlinq Blank Technology is unique.

Presentation and distance

Smooth guides of the highest quality

A one-year guarantee and a lifetime repair warranty are included.
For further information, visit this link:
But just because the price is low doesn't mean it's cheap. Expert fishermen say this rod is more accurate than some more costly ones and lasts longer than many fly rods on the market. To be able to use it for both fresh and saltwater fishing at such a cheap cost is fantastic.
Maxcatch Extreme has everything you need to start fly fishing, including a rod, line, backing, reel, case, line snippers, and other accessories. Consider ultra-lightweight, hard chromed, stainless steel smooth controls mixed with a pure cork handle and reel seat to have a good idea of how this fly rod will feel in your hands.
---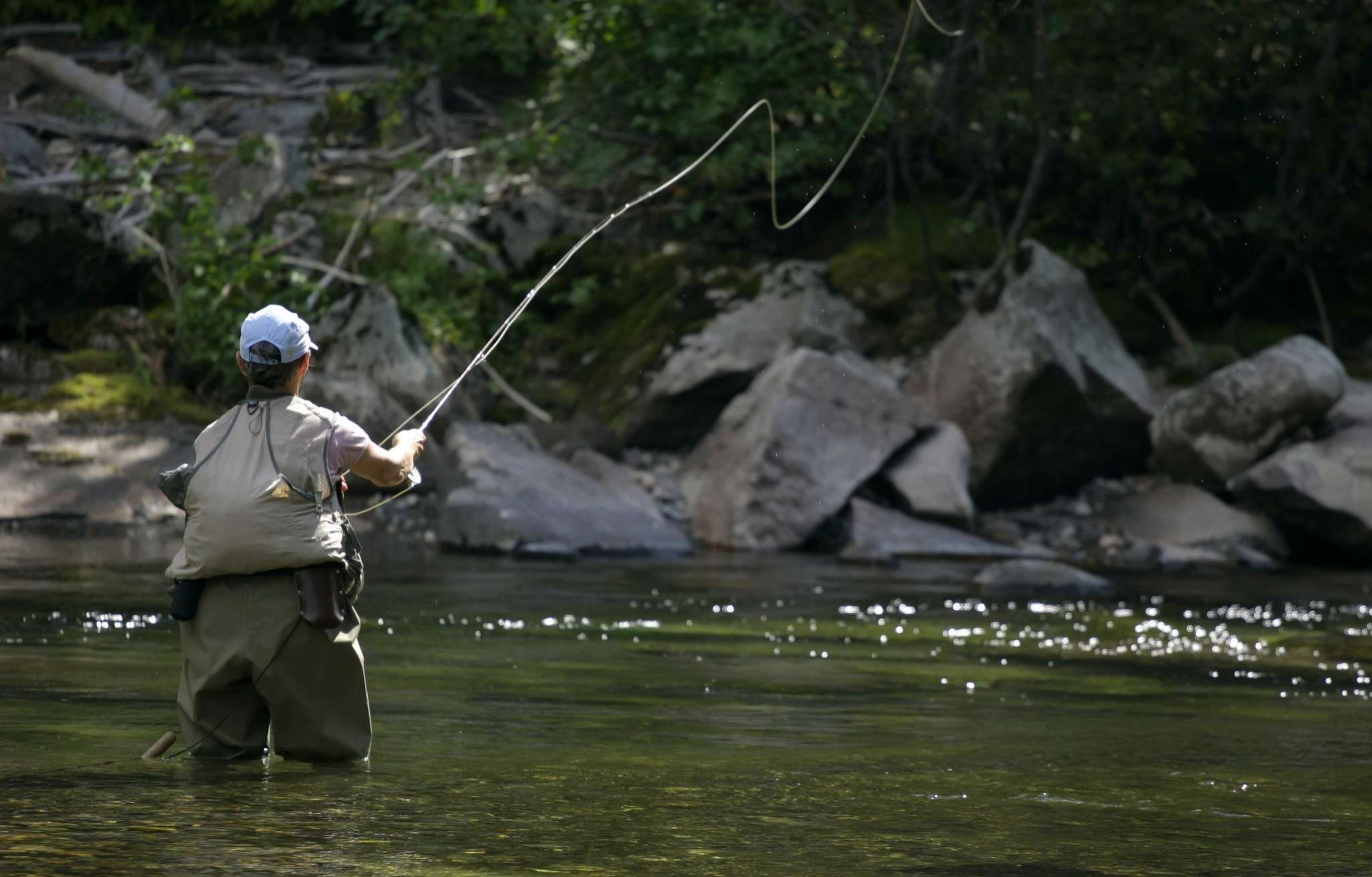 Frequently Asked Questions 
Which Fly Rod Is the Most Versatile?
A 9ft rod with a 5-weight line is the most versatile choice for fly fishing. A 9′ 5-wt should be your go-to rod for fishing in lakes, streams, and rivers. If you don't know where you're going to fish, get a 9′ 5-weight.
Do Longer Fly Rods Have A More Extended Cast?
Yes, longer rods are capable of casting farther. Although you may have to slow down your casting stroke, a longer rod can carry more lines, provide more air, and help you get the extra distance you want.
What Do Fly Rod Weights Indicate?
Denoted by the letters "weight", "wt", or simply "w". One can tell the power or size of a fly rod by its weight. Weights with lower numbers indicate a weaker rod, whereas higher numbers indicate more strength.
What Should Fly Fishing Gear Include?
Each angler needs a fly rod, a fly reel, and a fly fishing line. To construct a fly fishing line, you need backing, a fly line, a leader, and a tippet.
That's A Wrap:
A fly rod is one of the essential pieces of fishing equipment in an angler's inventory. Fortunately, caring for them and making them last a lifetime is not hard. There is a fly rod, whether you want to add a few rods to your outfit or get your feet wet.
I've conducted a thorough study and discovered some of the best fly fishing rods. Reviewing the alternatives in this post may save you a lot of time. Remember to read the section on selecting a fly rod, particularly if you're brand new to the sport.
I hope you have enjoyed my post on Fly Fishing Rods. If you love this type of sport and are just getting into it, follow these links to check out some of my other posts.
Fly Fishing Reel Reviews (Best 7)
Types Of Flies For Fishing (How To Choose)
Fly Fishing For Beginners 101 (Pro Tips)
If you have any questions or comments, please feel free to leave them in the section below. As Always
Tight Lines
Tony, Creator Of Get Reel Fishin